Agribusiness offers substantial career opportunities, with one in four jobs in Nebraska and one in five nationwide spanning farm management, lending, renewable resources, finance and sales. As global demand for food, fiber and energy grows, agribusiness majors acquire skills to tackle industry challenges—from farm to fork—like decision-making, management and strategy. Discover opportunities to connect with agribusiness leaders and tailor your education to your career interests.
Colleges

Hours Required

120 credit hours

Minors Available
The Nebraska Difference
Explore production and non-production areas of agribusiness
Learn with state-of-the-art tech in the trading room and commodity marketing lab
Free 1-to-1 tutoring, academic advising and career coaching
Two Pathways For
Agribusiness
Each pathway prepares you for your future career and offers the ability to take courses from both colleges. When choosing a college, think about your other interests, general requirements of the college and available scholarships. View the four-year plans or meet with an academic advisor to see which option is best for you.
College of Agricultural Sciences and Natural Resources
Pathway starts with courses in economics, mathematics and science to develop global awareness and problem-solving skills. Then you can specialize your degree by pursuing one of the five options: banking and finance, commodity marketing and merchandising, food product marketing and management, livestock industries or pre-law. You will take a combination of agriculture and business courses that supports and dives deeper into your option of choice.
College of Business
Pathway starts with courses in business foundation and intermediate to develop a solid understanding of all functions of business. Then you take upper-level business as well as 31 hours of coursework in areas such as agricultural economics, animal science, energy science, entomology, natural resources, plant science, food science and technology and many more. Customize the major by choosing production, non-production and elective classes to build your expertise in a specific area of interest.
Program Features
First Joint Agribusiness Program
The first of its kind in the U.S., the joint agribusiness program blends the technical competence of modern agricultural and food systems with the decision-making framework of business. As an agribusiness major, you'll take courses from both the College of Agricultural Sciences and Natural Resources and the College of Business. 
Customize Your Academic Experience 
Flexibility provided by elective course blocks gives you an opportunity to add one or two minors to your agribusiness major. Minors help you customize your academic programs to your unique interests and career goals.
Faculty as Experts and Mentors
Our faculty teach, conduct research and participate in extension outreach. Some even run companies. They understand real-world issues and bring vital industry knowledge to the classroom every day.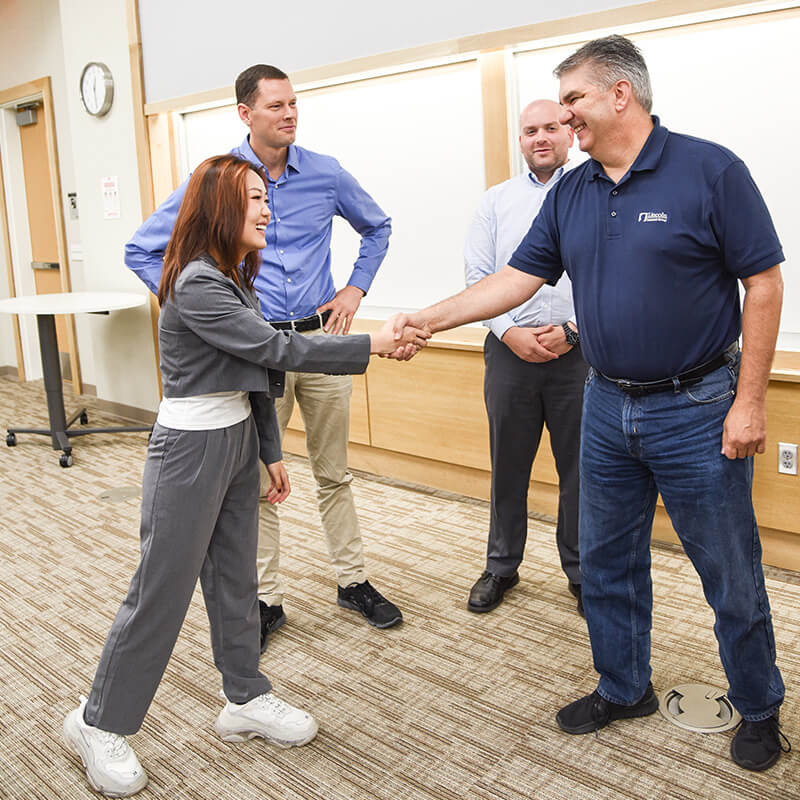 Notable Courses
To earn your bachelor's degree in agribusiness through the College of Business, you will take 120 credit hours of courses, equating to four or five courses per semester, on average.
Plant Science (PLAS 131)

Study plant biology for food, fuel and fiber production. Explore ecosystems, water, nutrients and carbon assimilation in variable environments.
Farm and Ranch Management (AECN 201)

Learn economic principles and business concepts for farming and ranching. Topics include budgets, enterprise analysis, leasing and pasture management.
Agribusiness Entrepreneurship in Food Products Marketing (AECN 225/MRKT 225)

Explore marketing strategies in the food systems channel, from producers to consumers. Create a strategic marketing plan for a new food product.
Operations in Supply Chain Management (SCMA 331)

Discover analytical management techniques for demand, acquisition and resource transformation in various organizations, including private and public enterprises, service and manufacturing.
Managing Behavior in Organizations (MNGT 360)

Examine the many factors that affect organizational behavior, such as employee engagement, communication and decision-making. Explore the role they play in the management of work.
Introduction to Commodity Marketing (AECN 235 /MRKT 235)

Explore how commodity markets were created, how commodities are traded from producers to final consumers and the role of transportation and storage.
Explore the 4-Year Plans
Huskers Do Big Things
Internships
Grain merchandising intern, Archer Daniels Midland
Global irrigation product support specialist, Lindsay Company
Agronomy/crop scout intern, Cargill AgHorizons
Bank management intern, First National Bank
Retail credit underwriting, Farm Credit Services of America
Beef sales, Great Plains Beef
Careers
Commodity merchandiser, ADM
Management associate, Cargill Animal Nutrition
Crop consultant, Central Valley Ag
Assistant coordinator for U.S. Agriculture, Howard G. Buffett Foundation
Grain merchandiser, Gavilon
Seed technician, Monsanto
Graduate Schools
Master of Business Administration, University of Nebraska–Lincoln
Juris Doctor, University of South Dakota
Law, University of Nebraska College of Law
M.S. Agricultural Economics, University of Nebraska–Lincoln
M.S. Professional Accountancy, University of Nebraska–Lincoln
M.S. Leadership Education, University of Nebraska–Lincoln
Outside the Classroom
Get the most out of your collegiate experience by taking advantage of opportunities to get involved. Challenge yourself and make meaningful connections along the way.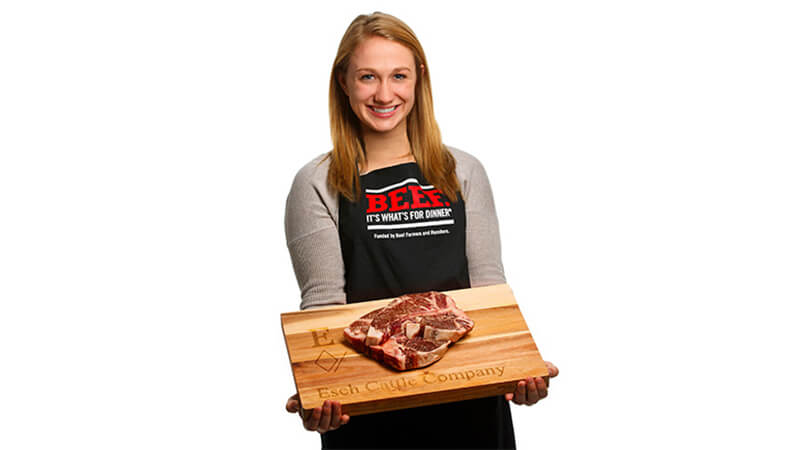 Pursue your purpose and grow a business alongside other students in the Engler Agribusiness Entrepreneurship Program.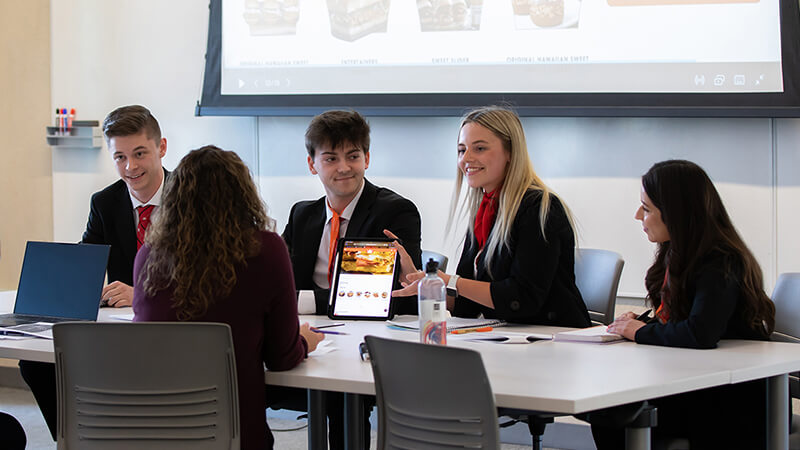 Learn how to sell who you are to anyone, pitch business ideas and develop your ability to influence others as you earn a Certificate in Sales Excellence.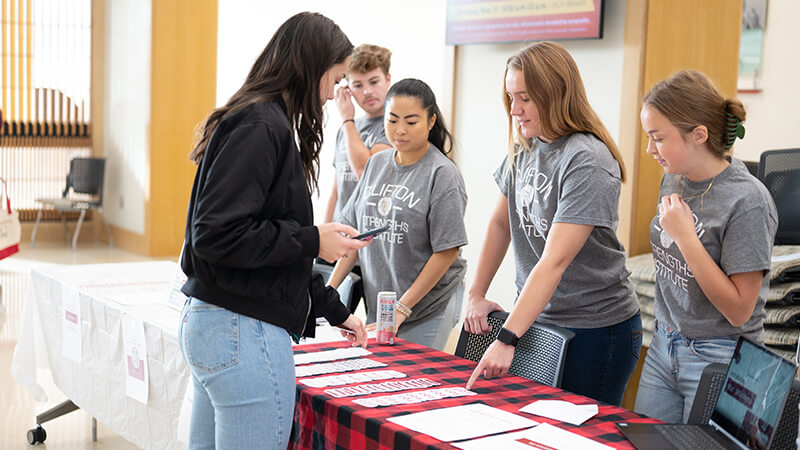 Prepare to change the world in business through the Clifton Builders Program, where you'll learn to take your entrepreneurial and leadership talents to the next level.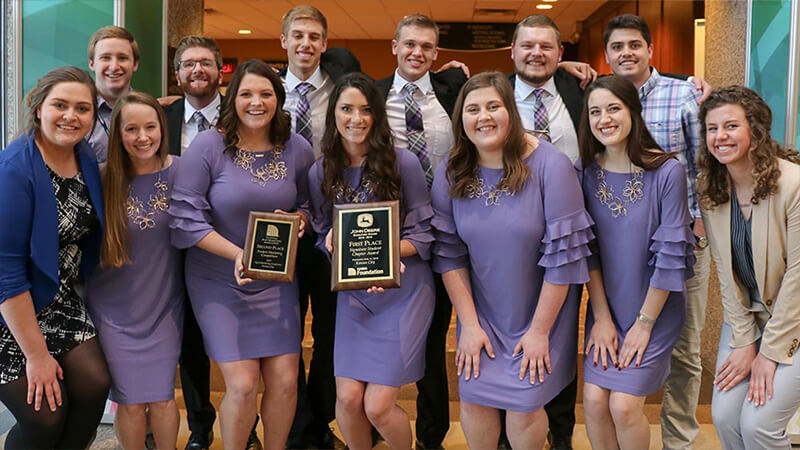 Compete for the Best Agri-Marketing Plan
Develop a marketing plan for a company and present it with your team at the National Agri-Marketing Association competition.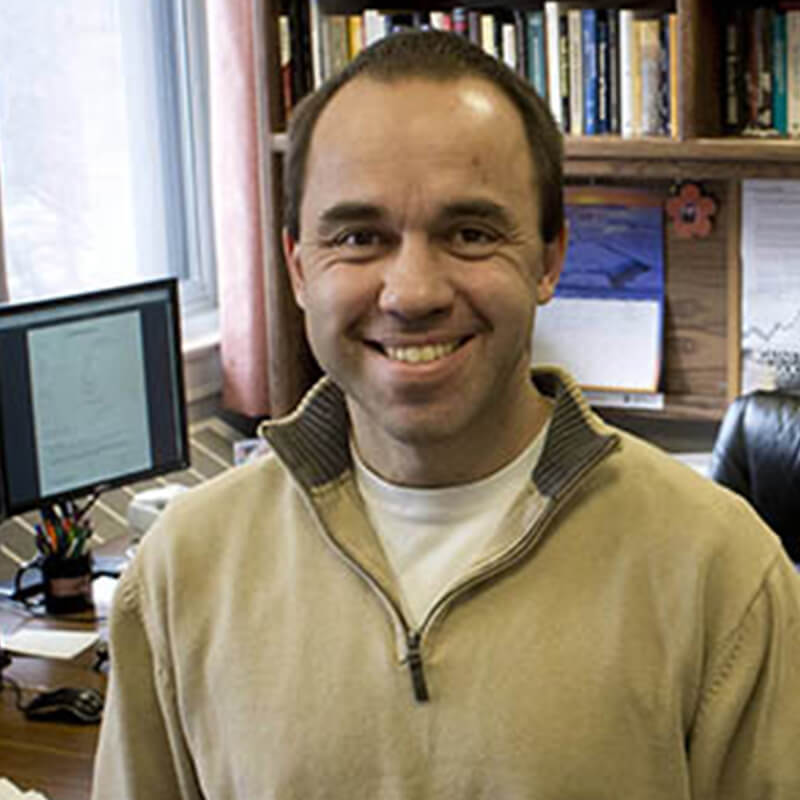 Featured Faculty
Fabio Mattos, Associate Professor of Agricultural Economics
Fabio Mattos teaches Introduction to Commodity Marketing, Marketing of Agricultural Commodities, Commodity Price Forecasting and Agricultural Demand and Price Analysis. He also serves as the advisor for the Commodity Marketing Club and CASNR Student Advisory Board. His favorite part of his job is interacting with students in class, clubs, advising and other activities. Mattos spent 11 years in investment banking and consulting. His research interests include commodity marketing, risk management and price analysis.
Academics & Experiential Learning
Collaborate on real-world projects for companies or clients.
Learn to make better business decisions by analyzing data using the latest technology available in the Commodity Marketing Lab and Trading Room.
Explore specialized areas of agriculture through coursework that enables you to manage livestock, analyze food properties or work in greenhouses and fields.
Career Preparedness
Apply analytical skills to real-world problems.
Make and evaluate business decisions to ensure profitability, efficiency and customer satisfaction.
Assist rural business owners and community leaders to enhance local resources as a fellow through Rural Prosperity Nebraska.
Community
Live with others who share your career interests in the Ag Futures, Business Leaders or Business Opportunities Learning Communities.
Join business student organizations, like the National Agri-Marketing Association (NAMA), AgEcon/Agribusiness Club, American Marketing Association (AMA), Commodity Marketing Club or StartupsUNL.
Have Questions?
We're Here to Help
If you have questions about the Agribusiness major or navigating the application process, contact us.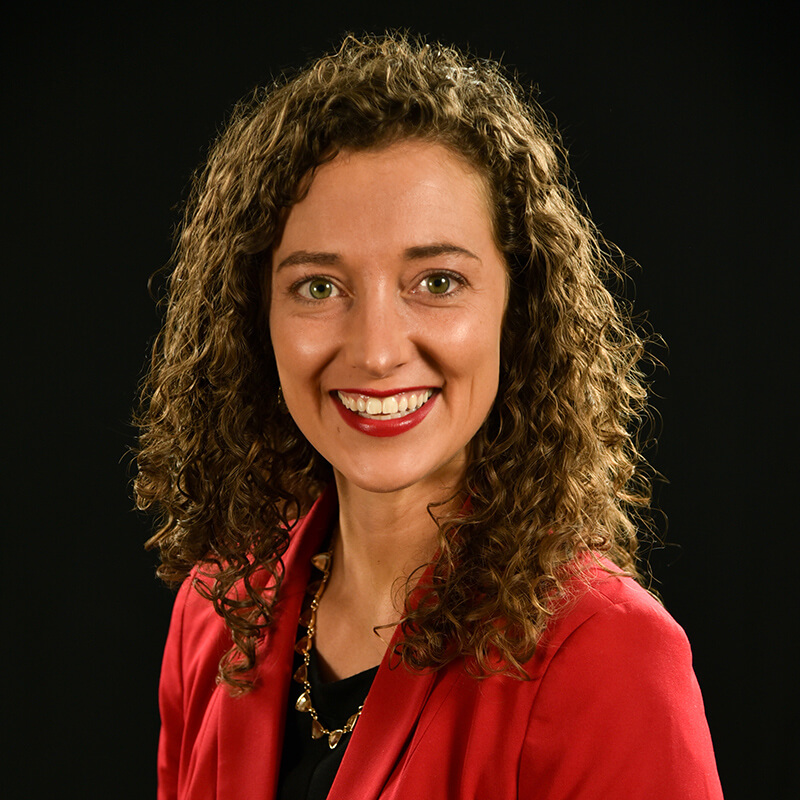 Contact Name

Kendra Ritchie

Contact Title

College of Business

Phone

Email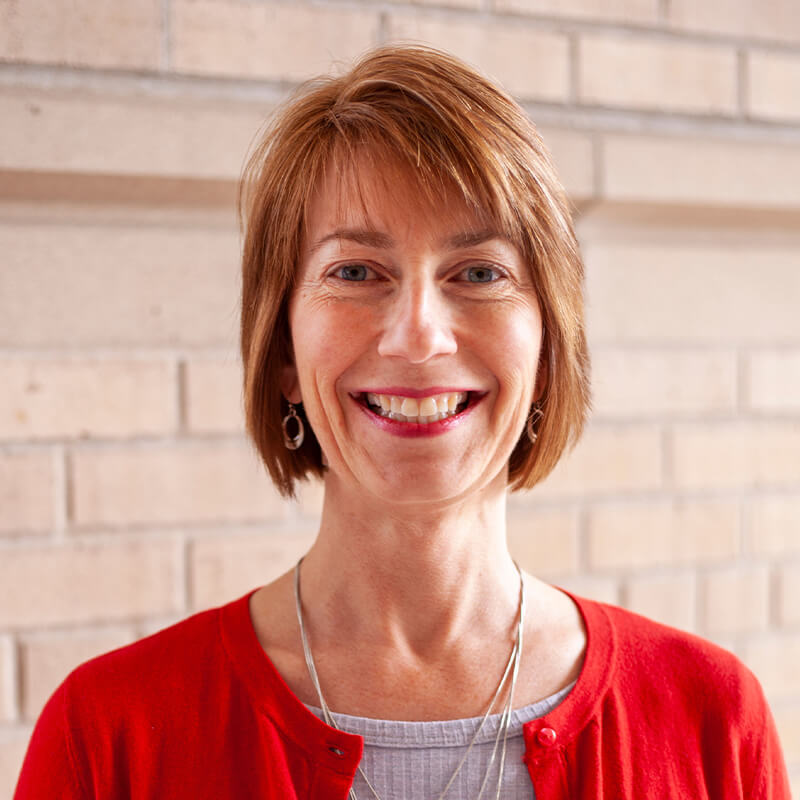 Contact Name

Sue Ellen Pegg

Contact Title

College of Agricultural Sciences and Natural Resources

Phone

Email