Understanding numbers in agriculture is critical to decision-making in areas such as world trade, agribusiness marketing, risk management, policy development, commodity marketing and lending or managing an agricultural enterprise. Learn to apply economic and financial principles to analyze problems in agriculture, business, government and more. The agricultural economics program offers you the opportunity to gain skills in planning, evaluation and management—useful in both private- and public-sector enterprises.
College

Hours Required

120 credit hours

Minors Available

Agricultural Economics, Community Economics and Social Dynamics

Areas of Focus

Applied Economics

,

Farm and Ranch Management

,

Public Policy

,

Quantitative Analysis

,

Pre-Law
The Nebraska Difference
Own Your Experience
Customize your education through five flexible program options, minors and certificates.
Find Opportunities to Grow
Attend annual industry tours, study abroad, conduct undergraduate research or join a student organization.
Co-create Your Path
Take courses designed to help you explore career paths, develop study skills and find resources.
Get Hands-on Experience
Take classes in the Agricultural Economics Commodity Trade Room—a real-world, applied learning environment.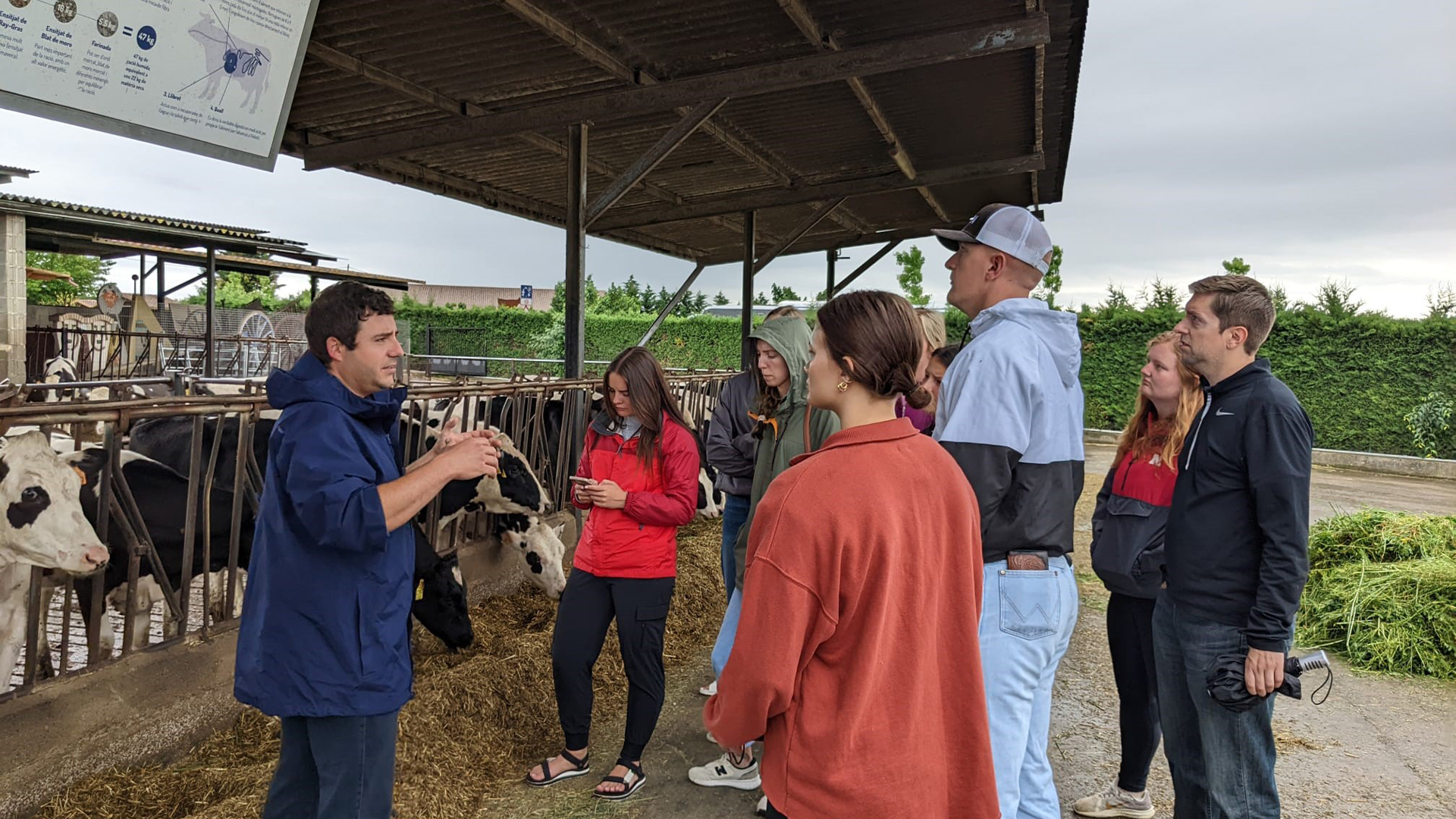 Program Features
Choose a Key Area
Choose from the five academic options in key career areas of agricultural economics—applied economics, farm and ranch management, public policy, quantitative analysis and pre-law. 
Take Core Courses
You will take 24 hours of core agricultural economics courses. Depending on the option, you will take additional courses in agricultural sciences, economics, finance and/or policy, where you will apply principles to industry issues and analyze trends in agriculture and natural resources industry sectors.   
Customize Your Academic Experience
Flexibility provided by elective course blocks gives you an opportunity to add one to three minors and/or certificates to your agricultural economics major. Minors help you customize your academic programs to your unique interests and career goals.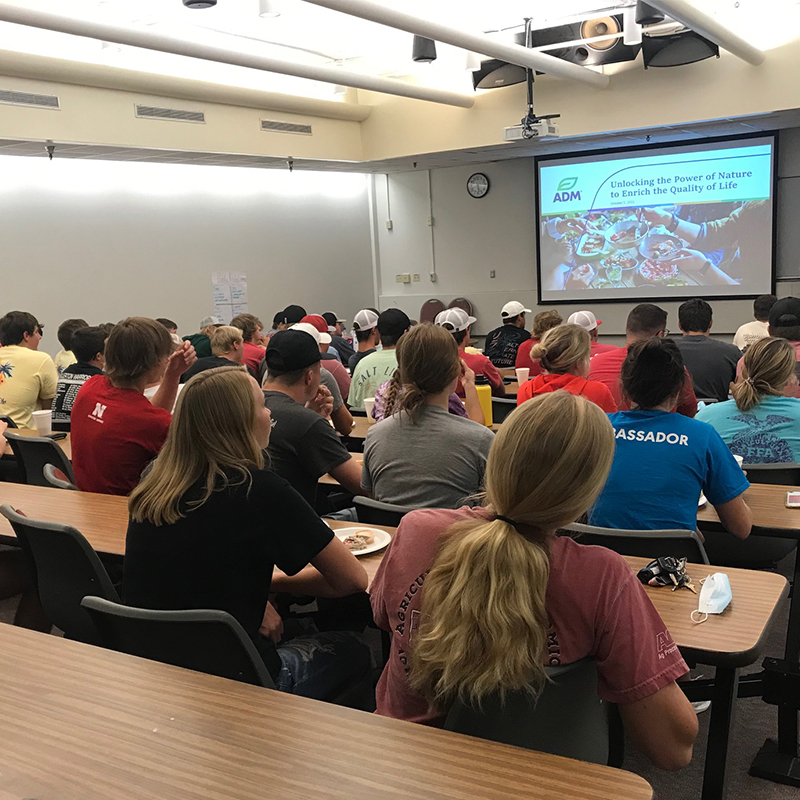 Notable Courses
Introduction to the Economics of Agriculture (AECN 141)

Principles of agricultural economics. Production economics, principles of supply and demand, resource economics, world food situation, marketing of agricultural products and agricultural public policy.
Farm Accounting, Analysis and Tax Management (AECN 301)

Business record systems for farming and ranching. Financial statements, income tax and decision making, farm business and enterprise analysis.
Marketing of Agricultural Commodities (AECN 325)

Agricultural commodity markets and institutions as applied to enterprise and firm risk management. Cash, futures markets, basis, hedging, price discovery, analysis and risk management strategies.
Policy Issues in Agriculture and Natural Resources (AECN 345)

History, development, programs and analysis of public policy issues in agriculture and natural resources. Analysis of science, economic and political factors involved in policy development.
Rural Community Economics (AECN 376)

Applying economic and social principles/concepts to understanding issues faced by rural communities. Public decision-making and the skills needed for constructive participation in community affairs.
Advanced Farm Management and Linear Programming (AECN 401)

Role of budgeting and linear programming in modeling and analyzing farm organization problems. Application and analysis of linear programmed solutions to farm organization problems.
Huskers Do Big Things
Internships
Global programs intern, U.S. Grains Council, Washington, D.C.
Seed production intern, Syngenta, Phillips, Nebraska
Intern, Office of Attorney General, Nebraska Department of Justice, Lincoln, Nebraska
Public policy intern, American Farm Bureau Federation, Washington, D.C.
Grain processing intern, Ag Processing Inc., Eagle Grove, Iowa
Sales, Dow AgroSciences/Mycogen Seed, Aurora, Nebraska
Careers
Grain merchandiser, Bartlett Grain Company, Kansas City, Missouri
Chemical representative, Dow AgroSciences, Sioux Falls, South Dakota
Production supervisor, Cargill, Holdrege, Nebraska
Cattle analyst, JBF, Omaha, Nebraska
District sales manager, Rob See Co, Elkhorn, Nebraska
Marketing representative, John Deere, Des Moines, Iowa
Graduate Schools
M.S. Agricultural Economics, University of Connecticut
Ph.D. Food and Resources Economics, University of Florida
Juris Doctorate, University of Nebraska College of Law
M.S. Agricultural Economics, University of Nebraska–Lincoln
Academics & Experiential Learning
Learn from professionals in agricultural economics classrooms - at all levels. Get advice from alumni related to course information, career direction and connections that lead to internship and employment opportunities.
Earn credit while you participate in education abroad programs or become a member of the National Agri-Marketing Association (NAMA) Marketing Plan team.
Career Preparedness
The AECN 100 New Student Career Orientation course focuses on building skills and habits that help you grow personally and professionally. Students and alumni share experiences that were gamechangers for them.
AECN 20, Seminar in Agricultural and Applied Economics, a sophomore-level course, provides a comprehensive understanding of agricultural economics careers.
Professionals in careers throughout the industry partner with the course professors to offer real-world perspectives.
Community
AECN 376 Rural Community Economics includes a team-based community-analysis project. Near the end of the semester, teams present recommendations to community leaders—real-world experience in a community setting.
You will have many internship opportunities with organizations like banks, cooperatives, trade firms, seed, chemical and machinery marketing/sales, community economic or rural development and more.
Have Questions?
We're Here to Help
If you have questions about the Agricultural Economics major or navigating the application process, contact us.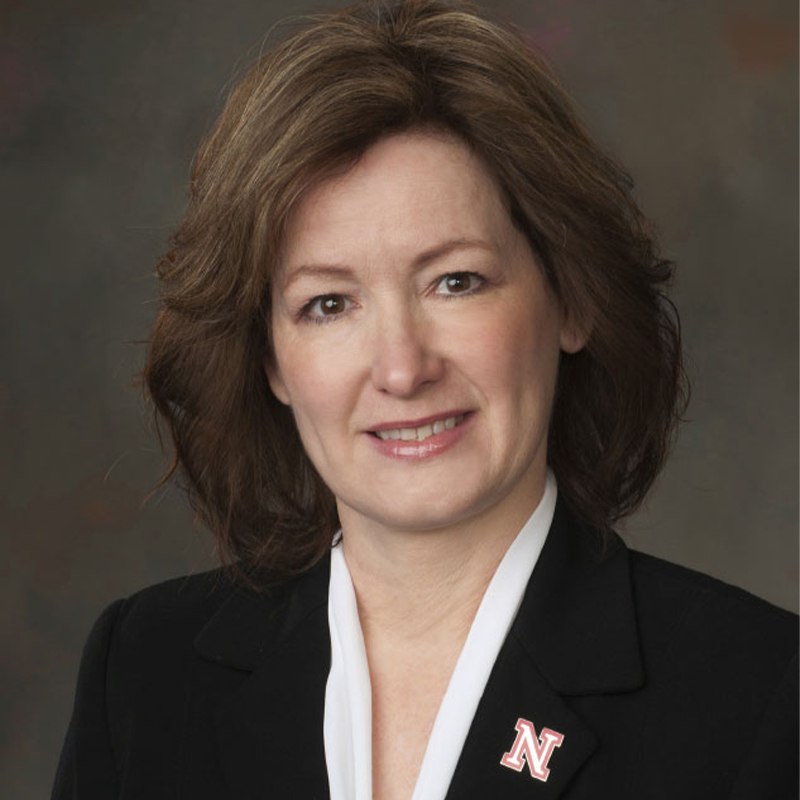 Contact Name

Rosalee Swartz

Contact Title

Director/Program & Recruitment

Phone

Email